Blueberry Kush – The Best Medication For Medical Marijuana Patients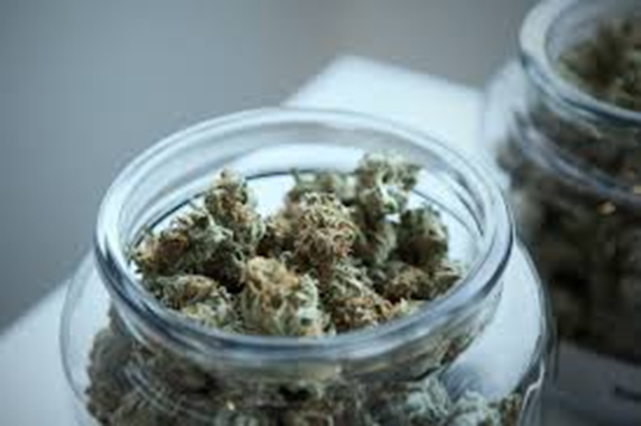 Introduction
Are you searching for the best medication for marijuana patients? There is a powerful bud from the Indica strain that make it an ideal choice for medical marijuana patients to relieve pain and relax. Furthermore, it's quite renowned for its potency.
The incredible strength and strong indica effects of this bud make it perfect for night-time medication as they can help the patient enjoy a sound sleep. This article deals with the various aspects of this magical ingredient.
ALL ABOUT BLUEBERRY KUSH
1.Origins Of The Strain

Blueberry Kush is a powerful blend of Blueberry and OG Kush. It's popular for its high THC potency, relaxing effects, and blueberry flavour. Furthermore, it won the 2000 Cannabis Cup for being the best Indica strain. This indica-leaning hybrid produces feelings of euphoria and reduces stress simultaneously. Its earthy flavor includes woody notes and has a phenomenal lemon-like aroma. Most essentially, this remarkable combination of OG Kush and Blueberry helps patients feel better in just a couple of moments.
2. What Does Blueberry Kush Look Like?
Although it has bluish purple colors in certain parts, it's not necessarily blue in appearance. The buds come in the form of fat nuggets, but they can also be long and slender as well. Orange trichomes cover the vibrant green buds and make them look remarkable. Moreover, the crystal coating on the bud gives it a shiny appearance and indicate the presence of high THC content. Once the buds are grinded, they become a lot bigger.
3. What Does Blueberry Kush Taste and Smell Like?
Some aromas of this medication are derived from its parent strains. The earthy flavor and smell become more evident when the bud is grinded. Its taste is true to its flavor. Thus, patients who are fond of sweet and fruity buds must give it a try.
4. What Types Of Effects Does Blueberry Kush produce?
It's known for facilitating relaxation and reducing anxiety in medical patients. Once a patient consumes it, a happy and sleepy feeling starts to kick in. It gives a comfortable heavy-bodied feeling that is perfect for relaxation purposes. This powerful indica strain reduces nausea and boosts the appetite of patients who have trouble eating. Most importantly, it hardly causes any negative effects. It's a great bedtime bud for getting rid of stress, pain, and depression. Lastly, this is a great strain for the night as it has up to 24% of THC. However, it should not be during periods of high activity.
Final Words
Medical marijuana has become very prevalent in several parts of the world because of its natural properties and effectiveness in healing a variety of ailments. Blueberry Kush, is a strong indica strain that can help medical patients alleviate pain and relax. Besides indica, you can also go for sativa and hybrid strains to suit your requirements. Buy the highest grade cannabis from here and choose from a wide range of flowers, concentrates, and edibles.
Nowadays, people are more aware of the benefits of cannabis and there is a growing interest in using cannabis products at Green Revolution for different applications.